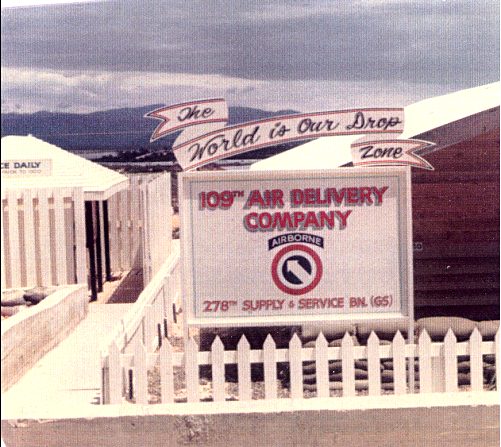 Company Sign Cam Ranh Bay, RVN.
Mail room is to the left ("Daily").
Of all the Photos submitted for the magazine articles about the 109th this one
was the only one ever used. It was used in Army Magazine April 1997.
Magazines used some excellent DOD photos, however.
Several photos have not appeared here before because they had been been
sent to magazines in hopes they would be used in submitted articles. In the case of
Vietnam Magazine it took two and one half years for the 109th article to be published
after it was submitted. Vietnam Magazine has the luxury of having allot more articles
submitted than they can published.