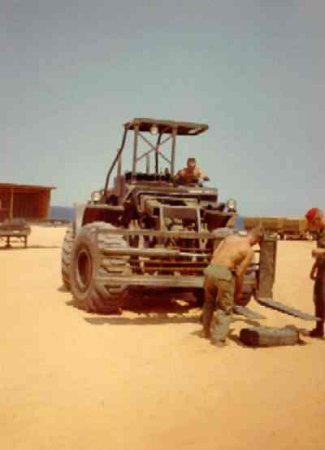 A 10,000 lb Pettibone rough terrain fort lift (V6).
I remember the 109th having two of these and
six 6,000 LB Anthony (4cly). They were all
supercharged diesels, so they were very loud,
especially if they were all working in one area.
A deafening roar that drowned out any orders
Sergeants might shout on the Rigging Line.
Anyone that worked around these monsters can
still hear them in their sleep even today.
Photo: Ray Anderson