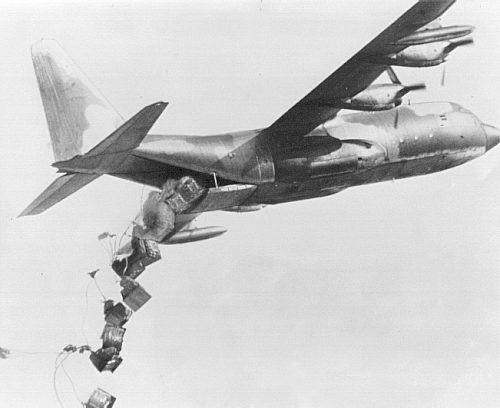 This photo is from he Stars and Strips archives. It was found and ordered by
109th veteran Al Burks. A photo of a USAF C-130 dropping a load of
CDS (Container Delivery System) pallets. Each pallet has it's own parachute,
These loads were usually dropped from about 500 feet attitude.