Cam Ranh Bay Area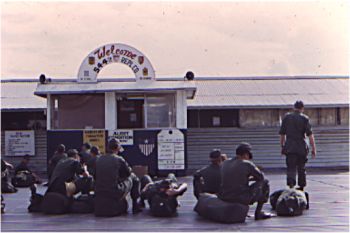 If you flew into Cam Ranh Bay and were US Army, NCO or a Enlisted Man
you were processed "into country" here. You were lovingly referred
to as a "Cherry" by those already seasoned in Vietnam.
This area was just down the road from the 109th.



In 1966 through 1968 there was a Pontoon Bridge from the Cam Ranh peninsula
to the mainland. By 1970 this solid bridge structure replaced the Pontoon Bridge.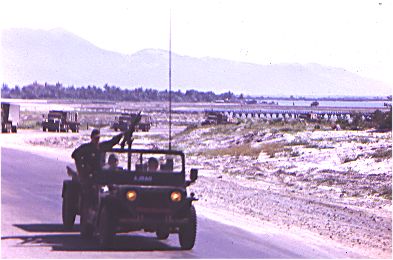 Jeep with mounted M50 in Convey with the bridge pictured above in the background.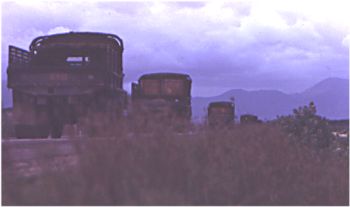 Truck Convey



Downed C-130 which rested between the
109th Company Area and Main CRB Runway, 1970.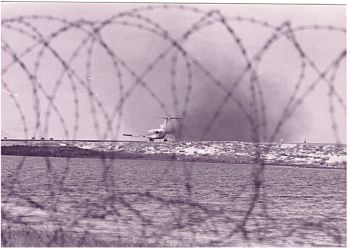 A Freedom Bird leaving CRB.